When You Need a Tablet Repair, the World Stops
A broken tablet repair can be lifesaving, to say the least. Tablets offer much more flexibility and convenience to people than phones does. We watch movies, read books, create presentations for work, even talking to clients on while on the move, life with our tablets makes things a little easier to manage. So what happens if your tablet is broken? What do you do? The fact of the matter is, if you're tablet is broken or not working, you want your broken tablet repaired fast. That's why you call us at Mobile King, we're the best tablet repair service. Thus, if your tablet is broken or is not working, you want it repaired quickly.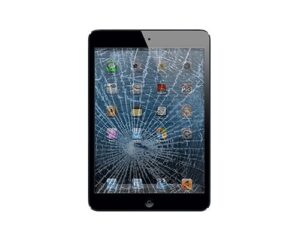 Can the glass be replaced on a tablet?
Whether you have a broken glass, broken LCD, cracked or shattered tablet screen repair is what we do at Mobile King. We have expertise replacing broken tablet screens for the following devices:
We are professional and qualified to handle your broken tablet repair.
By using the highest quality replacement parts, we make sure that your device will work like new. We replace only those broken tablet parts that are required to be replaced and will not burden you with the cost of repair that your tablet do not need. We work on all leading tablets of different brands. If you're looking for a repair store for tablets, the best place to go is Mobile King. We can make some of the following tablet repairs:
Mobile King, we are the best broken tablet repair company in Indianapolis. Give us a call for your tablet repair today at
317 835-9772.